MANGO PARADISE
refresh & relax
🥭🥭🥭
Here is what you'll need.
⬇︎⬇︎⬇︎
with sencha green tea, mango pieces, coconut, blue cornflowers, and natural flavors
tropical ∙ naturally sweet ∙ refreshing 
This honey is silky with a distinct fruity pop. It is vibrant and pairs beautifully with fruit-forward tea blends.
12 oz jar (honey weight varies) of raw and unfiltered honey - just the way the bees make it!
Here is how you make it.
⬇︎⬇︎⬇︎
It's pretty easy. Just...
Steep

 

Mango Paradise Green Tea

 

for 4 minutes
Allow to cool and add ice
Add fresh mango chunks 
Optional...
Rim glass with Tajín to add a spicy Mexican flare to this drink. 💃
Add a splash of rum to make it into a tea cocktail. 🍹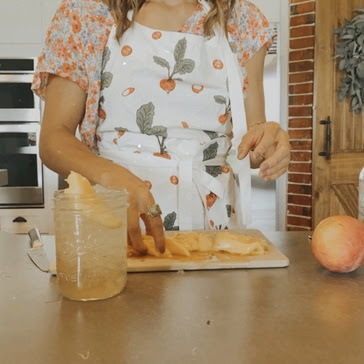 Don't forget to compost the scraps for your home garden!
🌎 ☀️ 🌿
Do you have the right brew tools?
⬇︎⬇︎⬇︎