matcha smoothie
with banana, avocado, and honey
🍌 🍵 🍯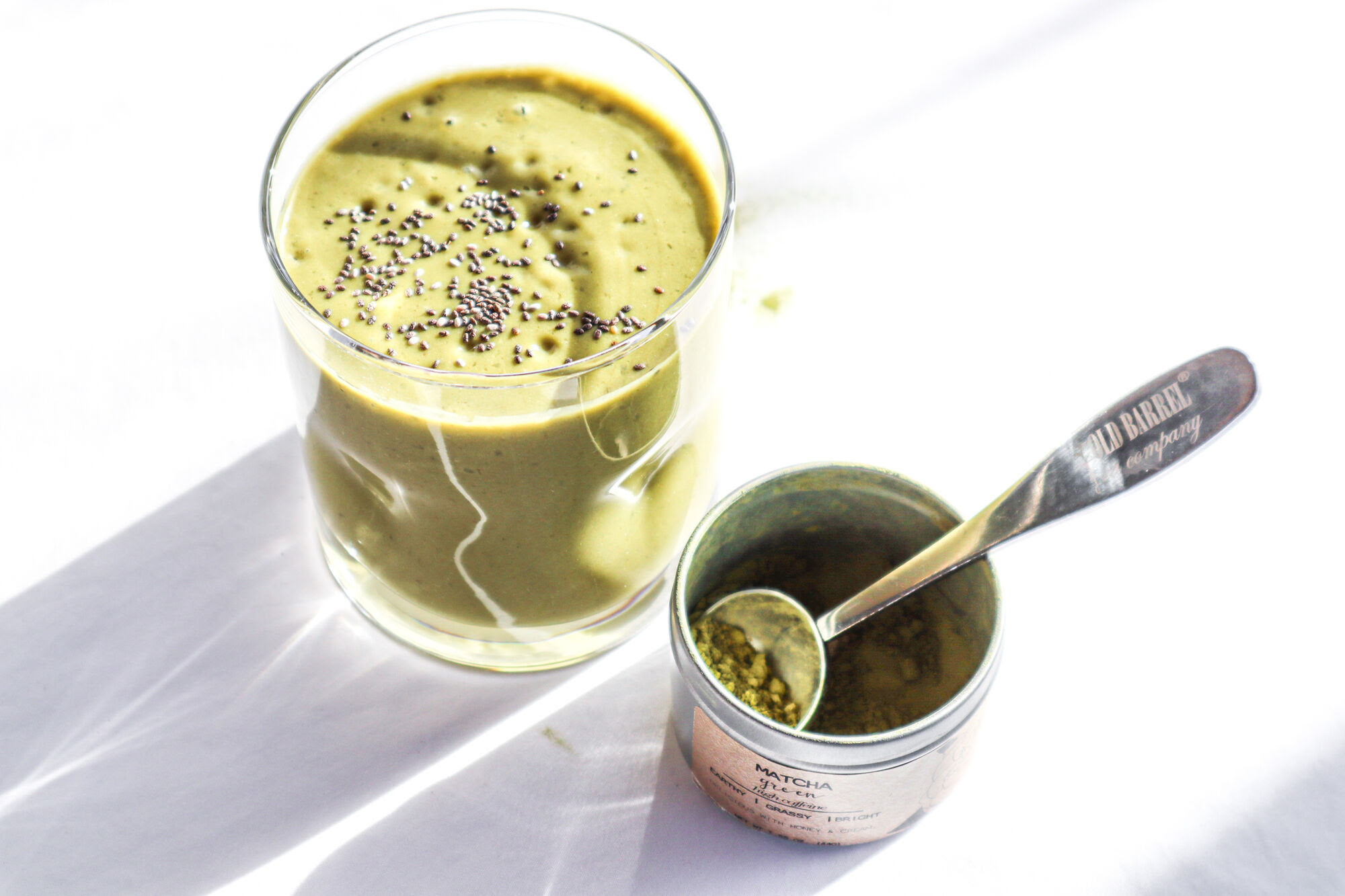 As many of you know, we are in full swing of the Matcha Challenge!
Meaning, we are drinking matcha every day this month because of its amazing health benefits.
We are starting the week off with a creamy, nutritious, and delightfully green smoothie recipe made with matcha, banana, honey, vanilla, and avocado (no it does not make your smoothie taste like avocado, but yes it adds a wonderful creaminess).
🤌🏼
HERE'S WHAT YOU NEED FROM US:
INGREDIENTS:
It's pretty easy.
Get sweet.
⬇︎⬇︎⬇︎