matcha lemonade
with ginger and honey
🍵 🍋 🍵 🍋 🍵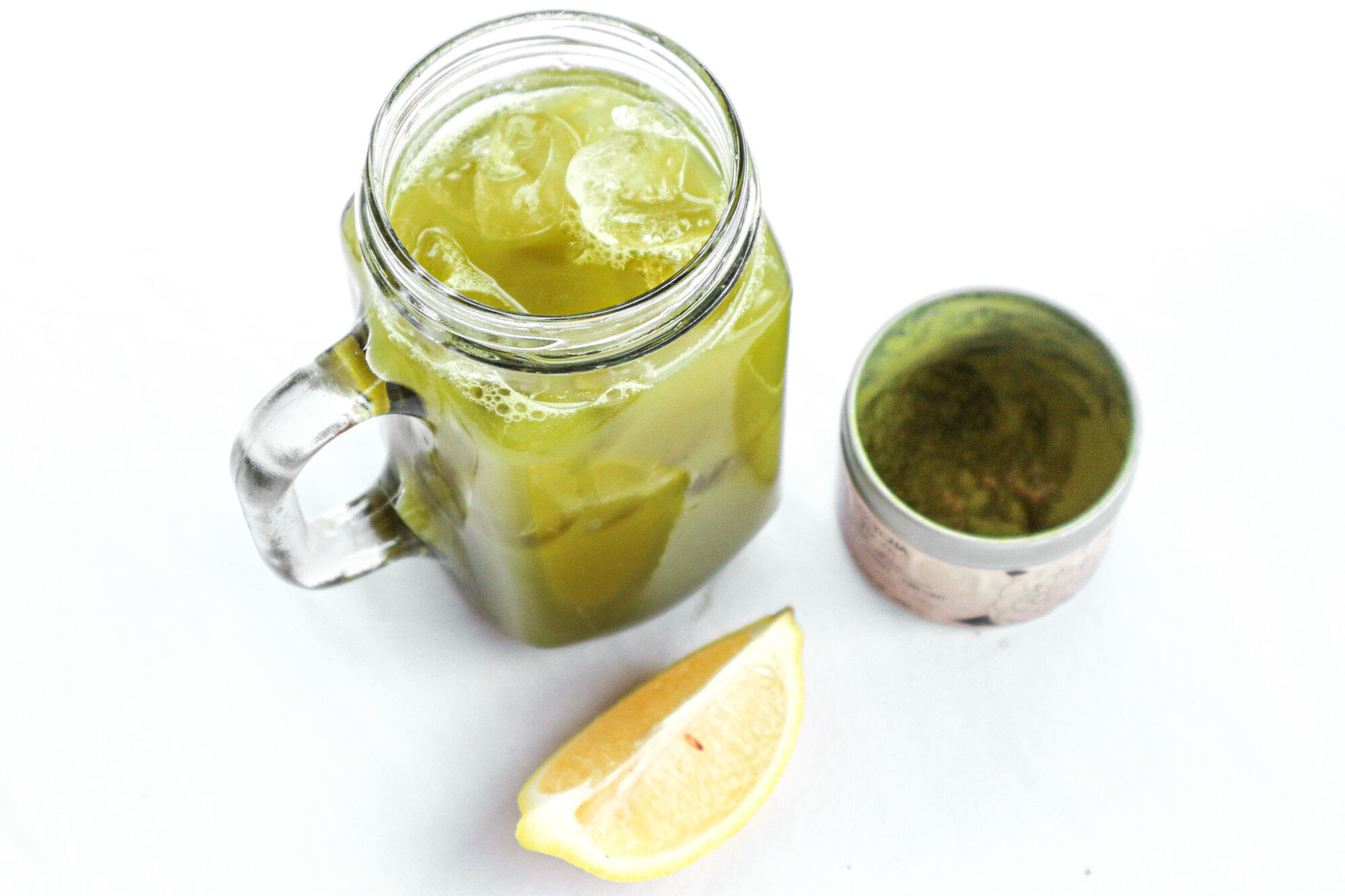 Surprise! Here's an extra matcha recipe for your week. 💚 We just had to share because our team members are raving about this matcha lemonade in our group messages.
Enjoy this refresher when you hit that mid week slump and need a powerful boost. Matcha is energizing to the brain and body and can give you a little extra zest when you're feeling sluggish. In this recipe, ginger and lemon add a nice zing and balance to that earthy taste of matcha and help to promote digestion.
Sweetened with a touch of orange blossom honey and made in our iced tea maker, you can sip on this delicious goodness all week long!
HERE'S WHAT YOU NEED FROM US:
INGREDIENTS:
2 Tbsp. 

Matcha

1/4 cup hot water for matcha paste

5 tsp. 

Ginger

 tea

2 cups hot water for ginger tea

OBTC Orange Blossom

 honey to taste

squeezed lemon 

juice

 from 12 lemons

cool water to top off
Instructions:
Steep 

ginger

 in hot water for 5 minutes.

Add 

matcha

 to a small bowl, then whisk in water to form a liquid paste.

Squeeze

 lemons into your pitcher and add brewed ginger tea and matcha paste.

Sweeten with 

orange blossom

 honey.

Top pitcher off with cool water and extra lemons if desired. Pour over ice.
Tea-lemonade sound good?
Try making it with these teas:
⬇︎