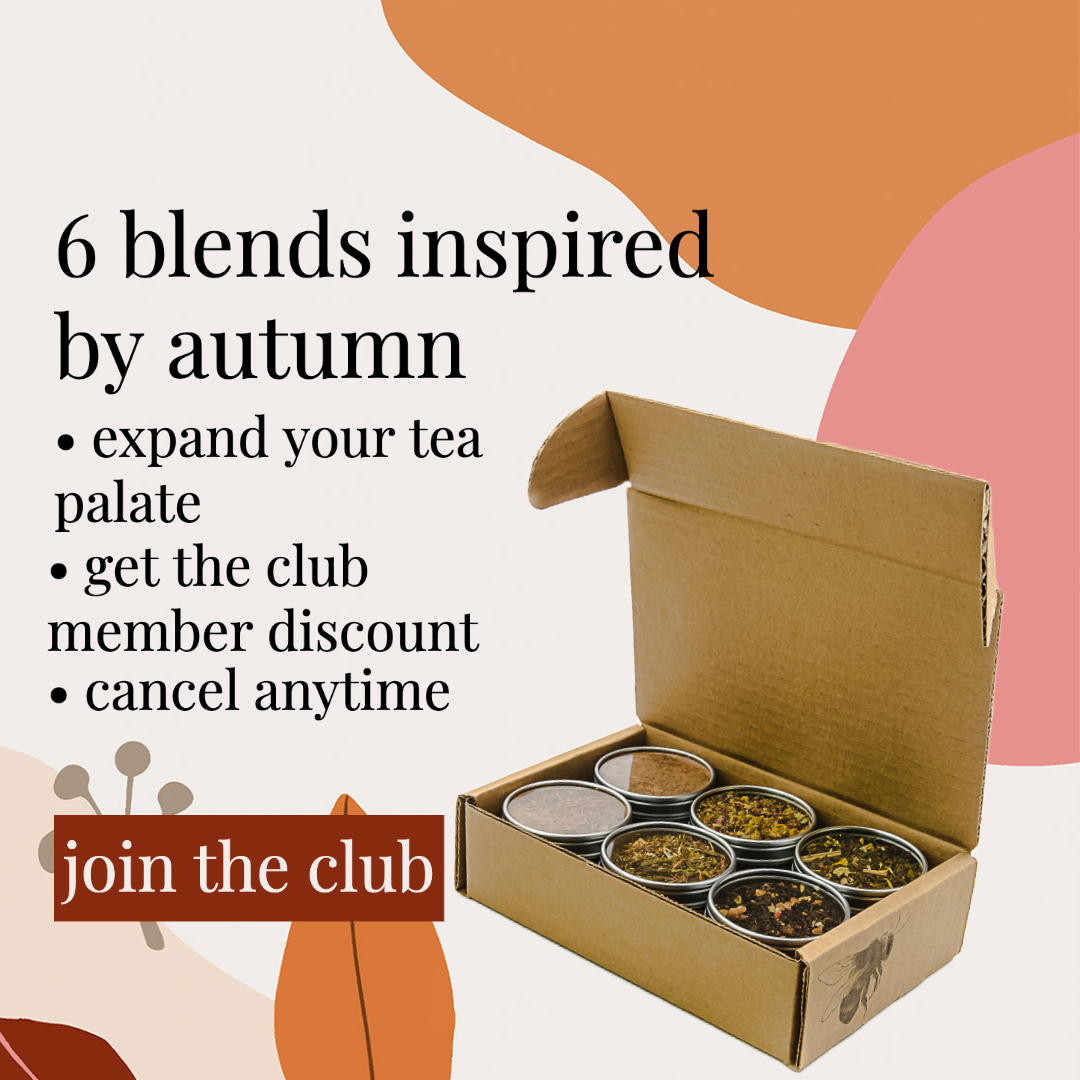 Is fall your favorite time of the year?
We might have the perfect thing to help you soak in the season.
🍁 🎃 🦇
BIG PERK:
Tea club members will receive a special token in their fall shipment, which can be used to get 15% off loose leaf tea in store all season long!
Can't make it in to see us? No problem! Tea club members also get access to a special discount code to receive 15% off loose leaf tea online.
SHIP DATES & BILLING
Spring: March 15
Summer: June 15
Fall: September 15
Winter: December 15
Your card will be auto-billed 10 days prior to the shipment date.
Sad but rare, subscription cancellations do happen. That's ok! We don't make it hard to cancel or skip a shipment if your budget or tea needs change. Just login to manage your tea club account. 💛
Check out these dessert tea blends
⬇︎