iced jasmine tea
+ methods for the best brew.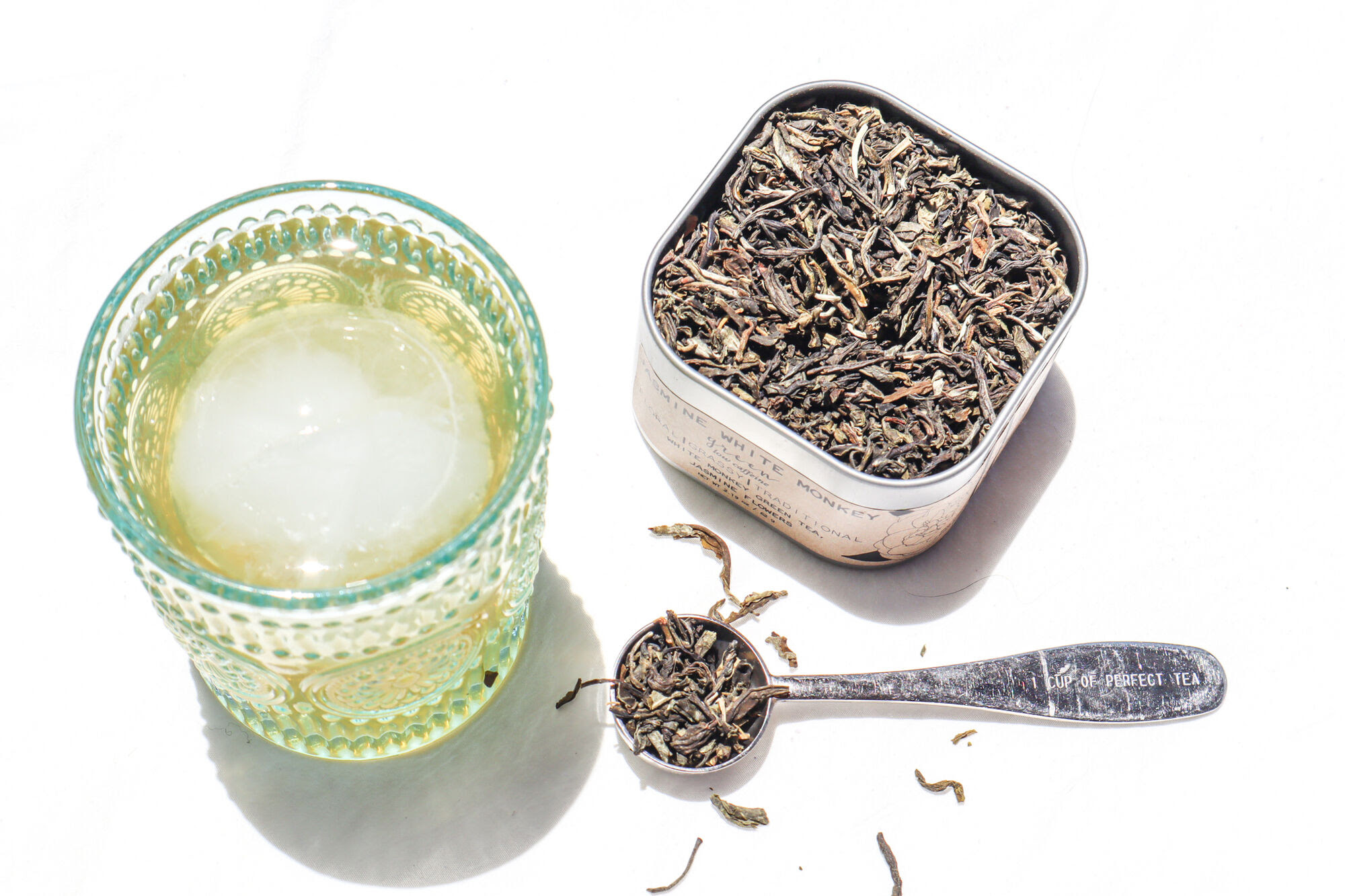 lightly floral & brain boosting
Our 
Jasmine White Monkey
 is a traditional classic with the most lovely and delicate notes of jasmine flower and light green tea. This tea is usually served hot, but it actually makes an amazing iced tea too. Enjoy it while working, creating art, or running errands — it's quenching and provides a boost of brain power.
Did you know?
Green tea has this special amino acid in it called L-theanine which works to improve your mood and reduce stress. Many people experience a "zen" feeling after drinking green tea.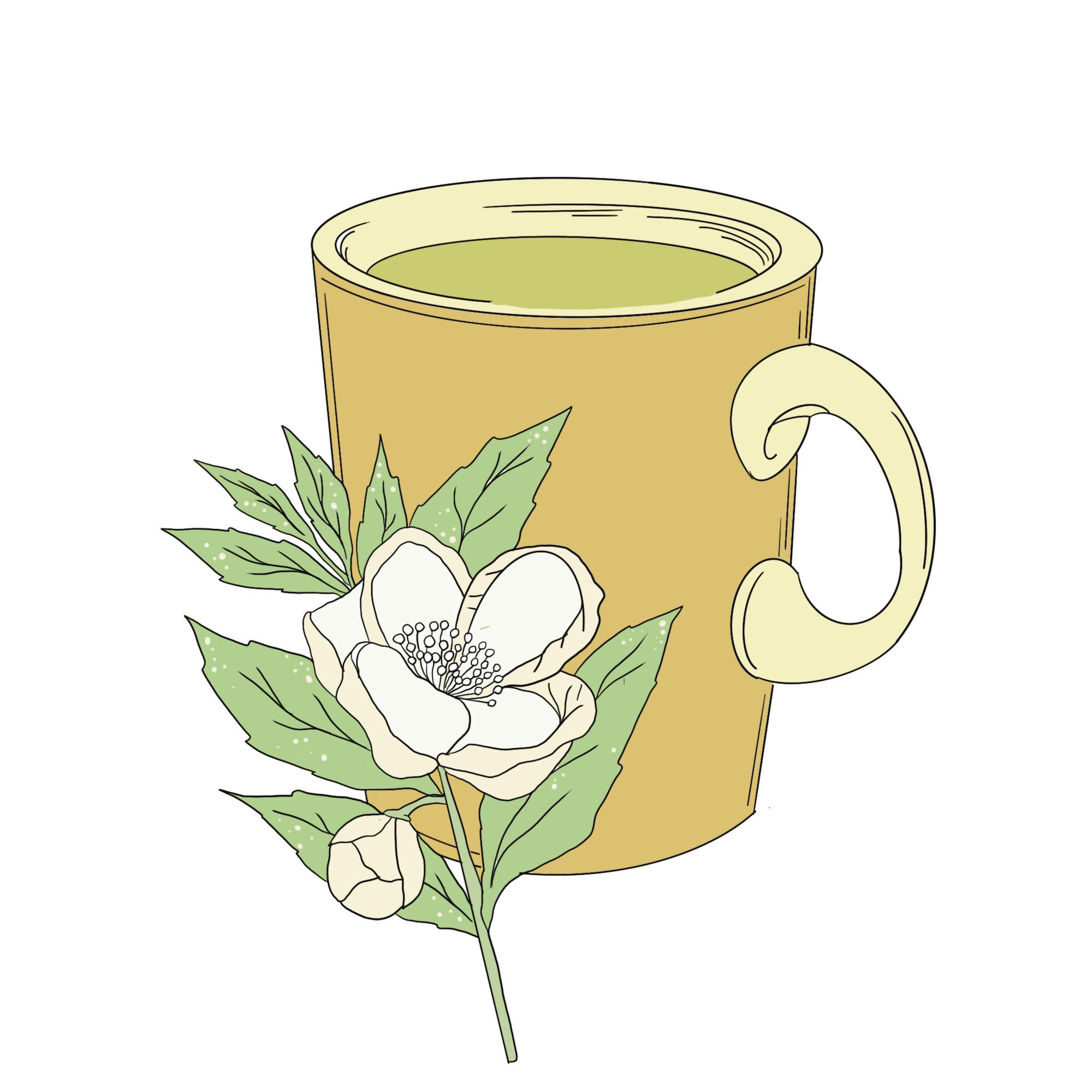 Made with white monkey green tea and jasmine flowers.
Add 1-2 teaspoons in 8 oz of hot water for 2-3 minutes.
More subtle and light tea blends: