It's crunchy, sweet & very satisfying.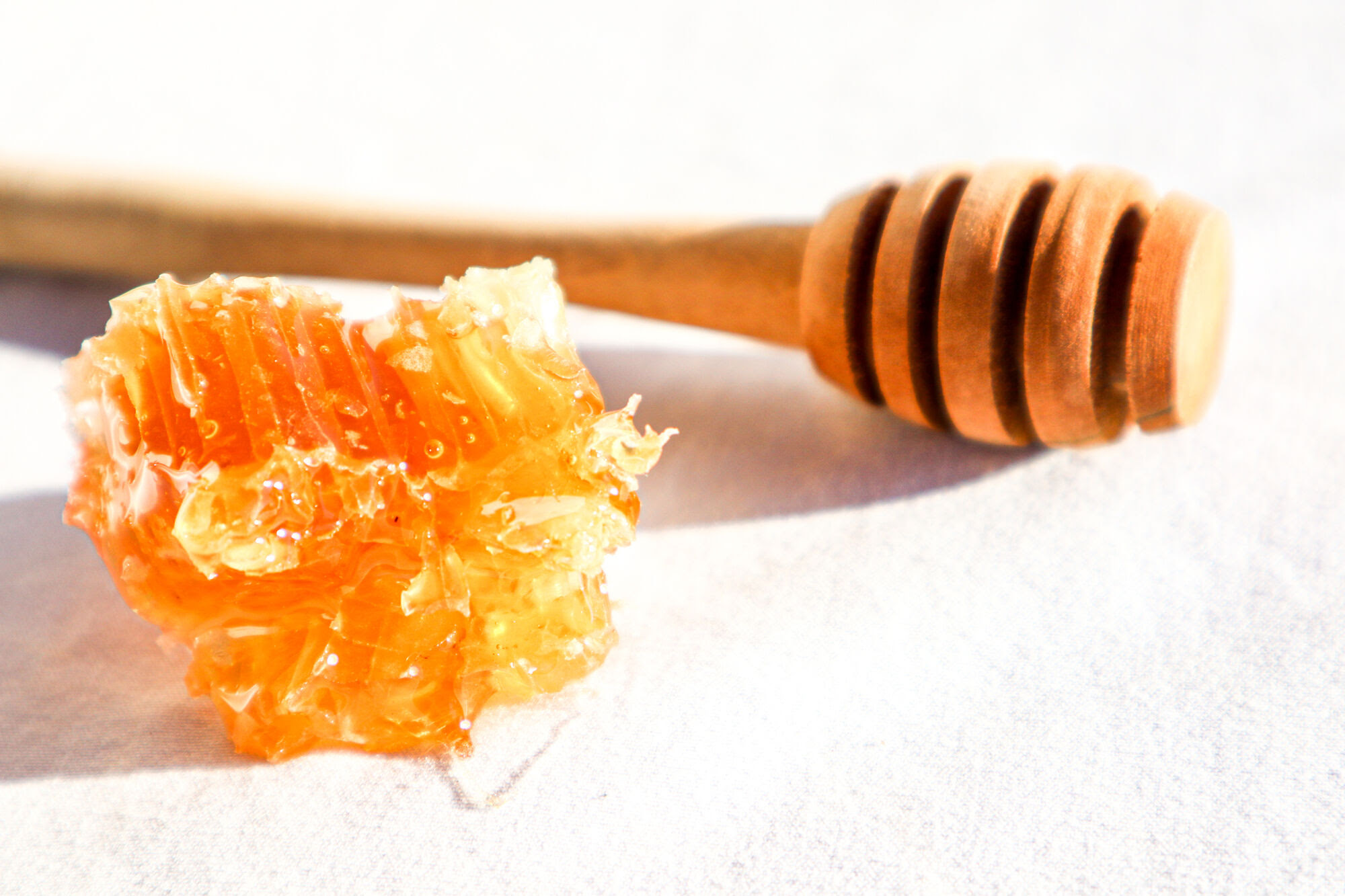 Raw Honeycomb makes a perfect addition to a charcuterie board, baked with brie cheese, or added to yogurt! This 100% edible honeycomb is also great to just simply eat by itself.
Is raw honeycomb good for you?
Most definitely. Many people know that raw and unfiltered honey is excellent for you, but so is the nutrient-dense honeycomb! It is packed with essential vitamins and minerals and is a common natural remedy during cold and flu season.
 Did you know that the waxy honeycomb cells are used as tiny nurseries for baby bees?
Just like honey, beeswax has natural anti-inflammatory and anti-bacterial properties. One
study
shows that the long-chain fatty acids and alcohols found in beeswax may reduce high blood cholesterol levels, reducing risk of heart disease.
Serve it with charcuterie, use as an alternative to sugar or chew it (just like gum). It is SO good.
100% edible honeycomb.
Net Wt. 6 oz.
Check out our favorite raw & unfiltered honeys.