Essential Oil Blend of the Month
∙ Cedarwood, Pink Grapefruit, and Bergamot ∙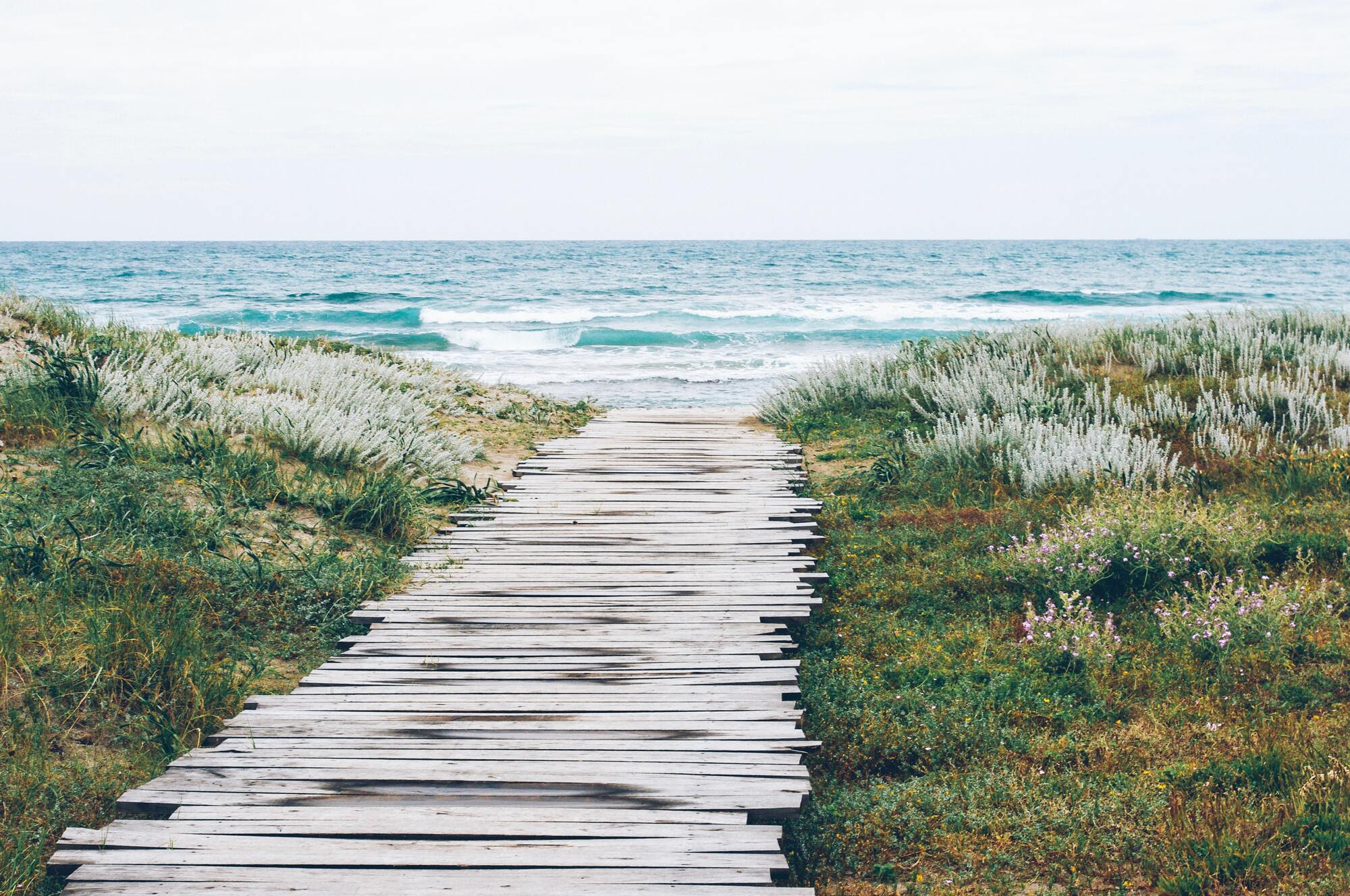 July has arrived, and summer has peaked! We are in full swing of making cocktail and food recipes with vegetables and herbs from the garden, reconnecting with friends and family, and traveling! This season is full of opportunities to have fun, unwind, and nurture the relationships we have with ourselves and with others. The success of relationships with others all starts with the relationship you have with yourself - and that's when self care comes into play. This essential oil combination is the dream team when it comes to natural skin care, which is also an easy and healthy way to practice self care. This heartwarming essential oil blend is blissful and fresh, as it captures the aromas of a bay breeze on a warm summer's eve.
⬇
BAY BREEZE ESSENTIAL OIL BLEND
sun-soaked wood ∙ island citrus ∙ warm ocean air
This blend is intended to create energizing effects, while also providing a sense of being grounded, whole, and connected. These three oils bring out the best in each other when blended, but they can also be used individually. 
Recommended proportions for aromatherapy:
2 parts Pink Grapefruit Essential Oil
1 part Bergamot Essential Oil
2 parts Cedarwood Atlas Essential Oil
This blend is completely enchanting, as notes of tropical island fruit blends with aromas of ocean driftwood. The elements of the three oils blended together take you to a wooden dock on a jewel-blue ocean right as the balmy sun sets on the horizon. A bay breeze swirls the smells of the island in the air, instantly sending you to cloud 9. 🌥
SUMMER SKIN CARE WITH ESSENTIAL OILS
The summer skies bring the heat and a whole lot of UV rays. That's why this season is a great time to re-evaluate your skin care routine, or set one in place if you don't have one! Your skin is the largest organ in your body and it needs all the love it can get. Practicing a skin care ritual is great for not only your skin's health, but also your mental health: it is comforting and soothing by nature! Take a few minutes to learn some tips on taking care of your skin this summer:
After Sun Face Quencher
Summer skin care trends tend to focus on simplicity and glow. After all, your natural beauty shines when you take care of the delicate skin on your face! After some sun, your skin needs some love. ➡ Use Pink Grapefruit and Cedarwood Atlas essential oils to make this hydrating face moisturizer that also combats pesky pimples.
Directions: Add all ingredients to your spray bottle and swirl to combine.
Mother Nature Approved Shaving Cream
Most modern beauty products contain synthetic chemicals that harm animals and plants. By using ingredients that already occur in nature, our footprint is less harmful. Check out this ✨ luxurious ✨ smelling DIY shaving cream to help you get a clean, hydrating shave.
Directions: Melt coconut oil and shea butter together and add in essential oils. Mix well and let it cool in the fridge for 30-45 minutes, or until the mixture is no longer clear and has a soft texture. Then use a hand mixer to whip the product for about 2-3 minutes or until it looks like foam with peaks. Store your cream in a glass jar at room temperature.
Bonus: Mermaid Hair Texture Spray
Beach hair has a certain appeal - it's wind-blown, wavy, and gains volume and texture. Achieve the effect at home with this fruity-island inspired Mermaid Hair Texture Spray recipe.
Did you know Cedarwood Atlas Essential Oil promotes hair growth and reduces hair loss by balancing the oil-producing glands in the scalp?
Directions: Combine in a 4 oz. glass bottle and spritz onto your hair. Flip your almost-dry hair, and scrunch with your fingers! Does not include clam bra or mermaid tail - you have to grow your own. 😉