espresso martini
made with our tea of the month
☕️ ✨ ☕️ ✨ ☕️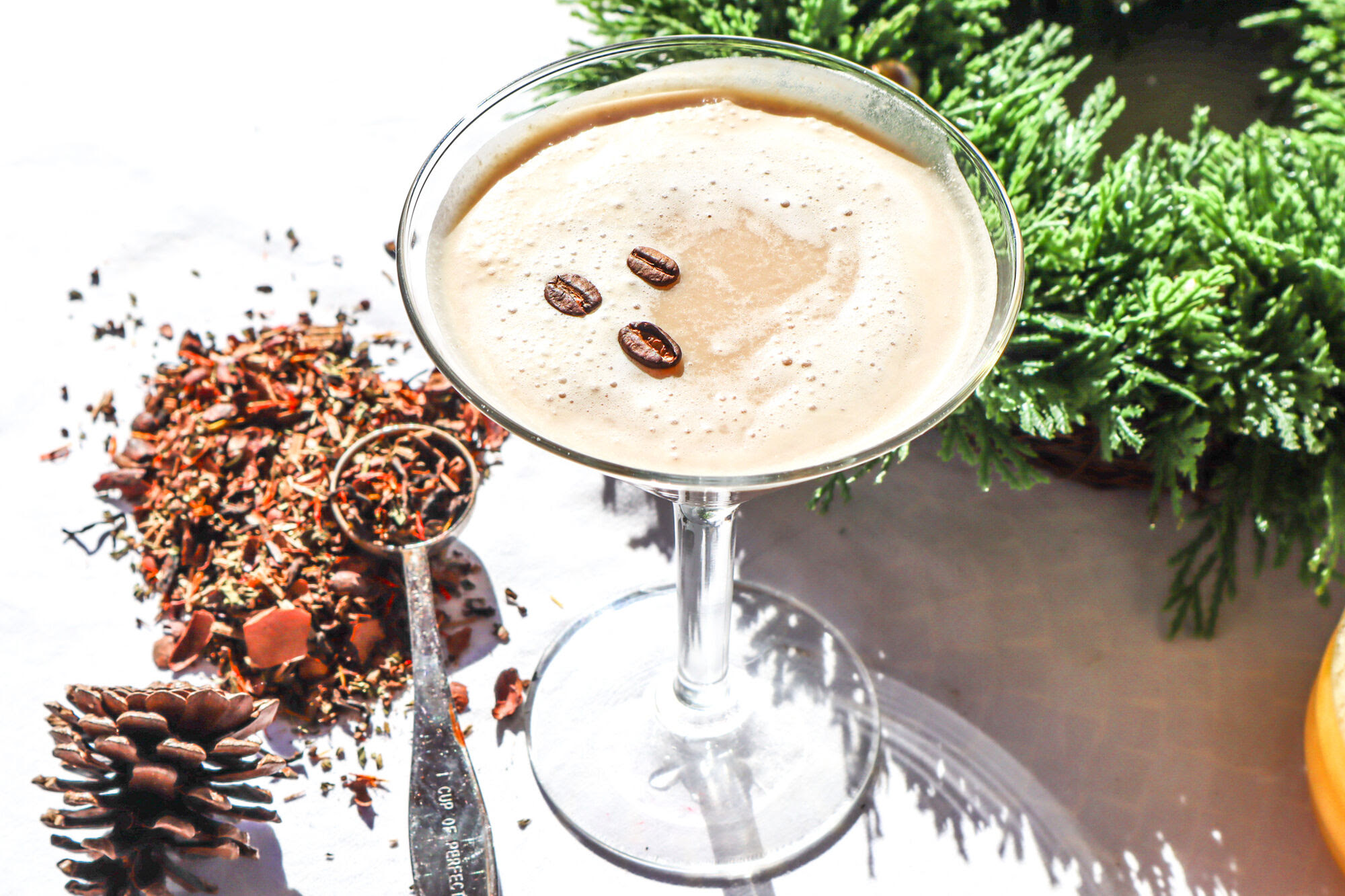 Winter Cabin
, our tea of the month, has flavors of rich coffee, creamy chocolate and hints of peppermint! Made with Winter Cabin, creamed Honey, your favorite vodka, and a coffee liqueur, this espresso martini is MADE for celebration!
HERE'S WHAT YOU NEED FROM US:
Creamed Honey
INGREDIENTS:
1 ounce of vodka

1/2 ounce of coffee liqueur

2 ounces of boiling water

3 tsp. OBTC Winter Cabin tea

1 tsp. OBTC Creamed Honey

espresso beans for garnish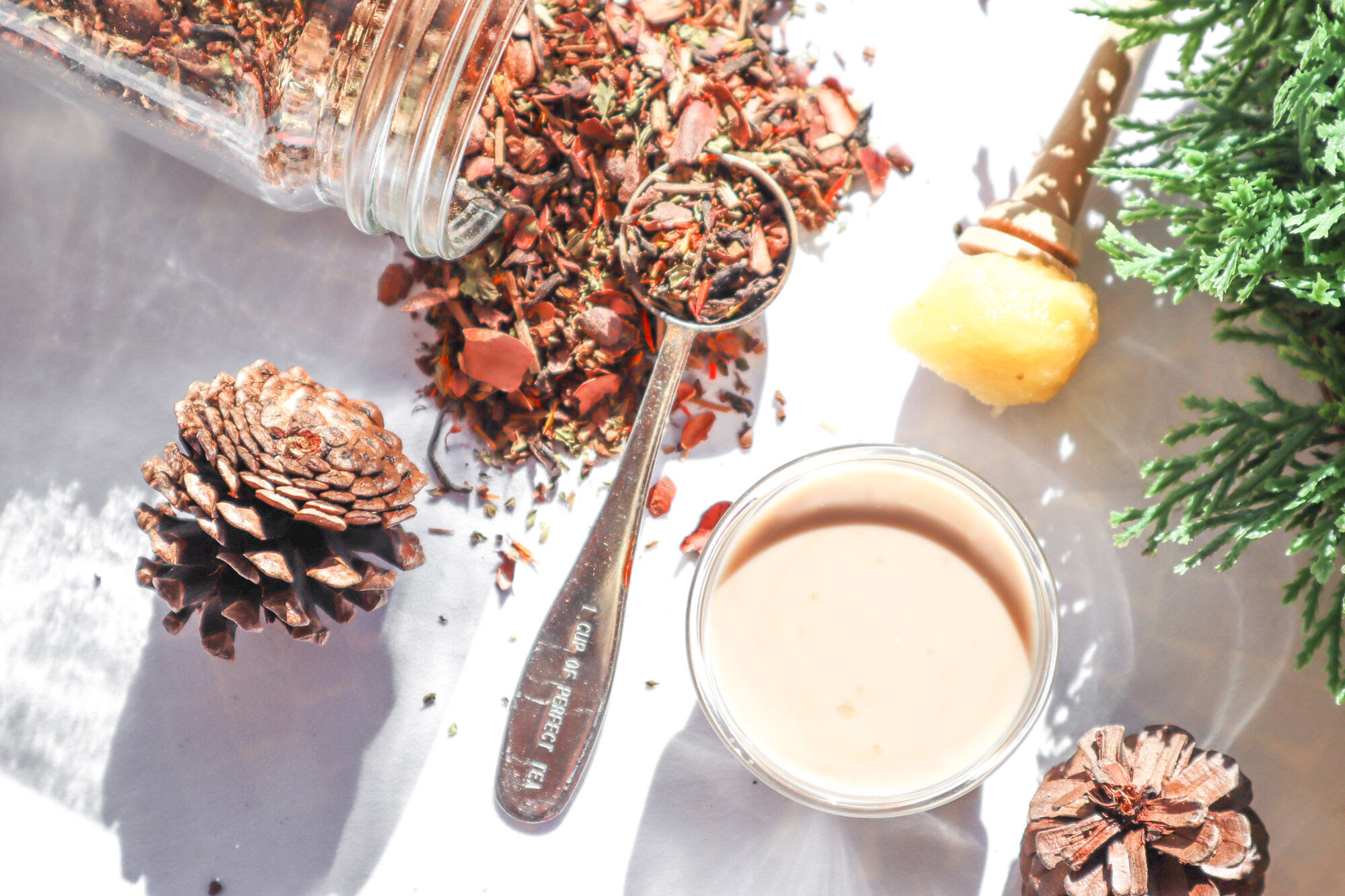 INSTRUCTIONS:
Make a tea concentrate by steeping Winter Cabin in hot water for at least 15 minutes.

Remove the infuser (letting your tea free float then straining after steeping is also effective) and add Creamed Honey while still warm, then stir. Set in the fridge to cool completely.

Add ice, cooled Winter Cabin tea, vodka and coffee liqueur to a cocktail shaker.

Shake well to build up a foam and immediately pour into a martini glass. Garnish with espresso beans!
Check out these other high caffeine tea blends: