empress lavender lemonade
a tea cocktail recipe to end the week
💜 🍋
a purple lemony fusion of deliciousness
This tea cocktail is made with our 
Lavender Sage Lemonad
e
 tea and is sweetened with a lavender infused simple syrup made with our 
Wildflower
 honey! A splash of indigo-hued Empress Gin ties it all together and a lavender sprig sits on top to garnish.
HERE'S WHAT YOU NEED FROM US:
This blend is invigoratingly herbaceous! It is made with lemon myrtle, lemongrass, lemon peel, sage, lavender, rose hips, licorice root and calendula petals.
Wildflower Honey
This raw and unfiltered honey has notes of caramel, maple syrup and floral undertones.
INGREDIENTS: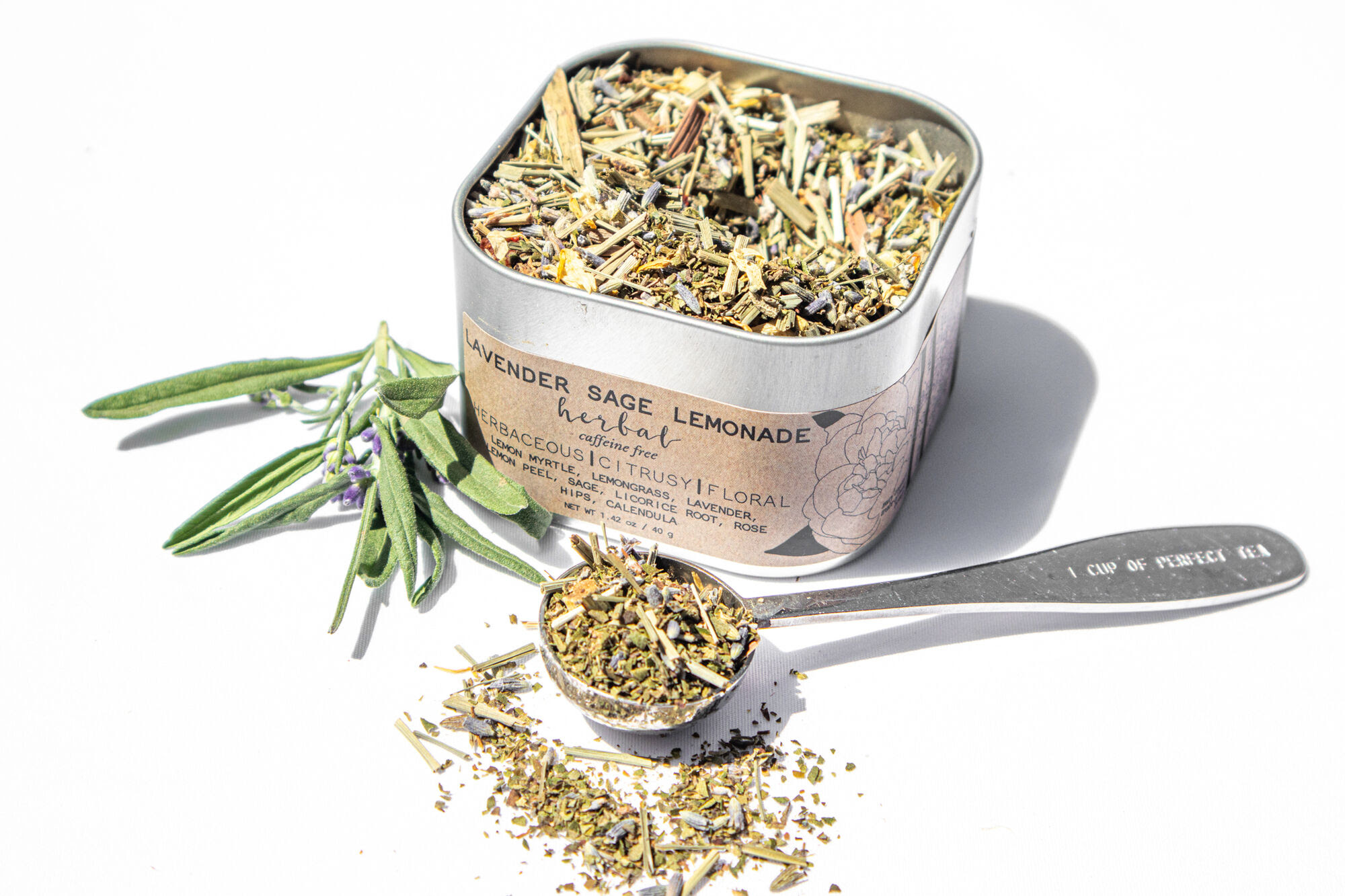 Instructions:
Add Lavender Sage Lemonade tea to an infuser and steep in hot water for 10 minutes. Chill in the fridge when done steeping.

To make a simple syrup, combine lavender buds, 

honey

 and hot water 

together. Let steep for at least 10 minutes. Longer is better! Let chill in the fridge.

Add ice to a cup, pour in chilled tea and simple syrup then top with gin.

Stir together and garnish with a lavender sprig.
more lavender teas: