💫 SHINING THE SPOTLIGHT
Adrian's Favorites + Tips and Tricks
🌿 🌿 🌿
This month we are shining the spotlight on Adrian, the assistant store manager of our Ruidoso location. We chose Adrian as our employee feature for the month of September because she has some great insight on living a healthy and preventative lifestyle-which is our intention this month! Fueling your brain and body with the right foods, exercising regularly, getting the right amount of sleep, and of course drinking tea on the daily are things that Adrian is a master at - and we are so proud of her for it! In the almost two years Adrian has been a part of the OBTC fam, she's found that she most enjoys making the store look beautiful, being silly with her co-workers, and educating customers about what tea can do for your brain and body. 
READ MORE ON ADRIAN'S FAVORITE TEAS AND HONEY
⬇︎⬇︎⬇︎
Her favorite tea is our Banana Bread Coffee Pu Erh! This blend is decadent with subtle coffee and cinnamon flavor and is reminiscent of yes, gooey banana bread. It is energizing for the body and mind, supports immunity and longevity, and is great for metabolism and digestion.
Adrian sips on this blend allll day. At work, while running errands, doing housework and of course the blend is also her study buddy, as it is a brain booster!
Adrian recommends serving Banana Bread Coffee Pu Erh hot, with extra frothed cream or coconut milk and a dollop of honey. 
At Old Barrel Tea Co. we celebrate and nourish our health in all ways. We asked Adrian what her favorite way to practice self-care is and this is what she said:
"My self care is the perfect cycle. Eat something delicious to fuel my workout-> Go for a run/ to the gym-> Sleep to rest my muscles and recuperate -> REPEAT!"
ADRIAN'S FAVORITE HONEY:
🐝 SALT CEDAR HONEY HONEY 🐝
TASTING NOTES:
earthy ∙ malted beer ∙ hickory ∙ citrus undertones
Adrian's favorite honey to sweeten teas with (especially Banana Bread Coffee Pu Erh) is our Salt Cedar honey! Bee hives were carefully placed in areas where salt cedar commonly grows and voila! 
Salt Cedar is complementary to darker teas such as pu erh and black teas.
3 OTHER TEAS ADRIAN RECOMMENDS:
TASTING NOTES:
floral ∙ refreshing ∙ elegant
TASTING NOTES:
pronounced ginger ∙ cinnamon spice ∙ robust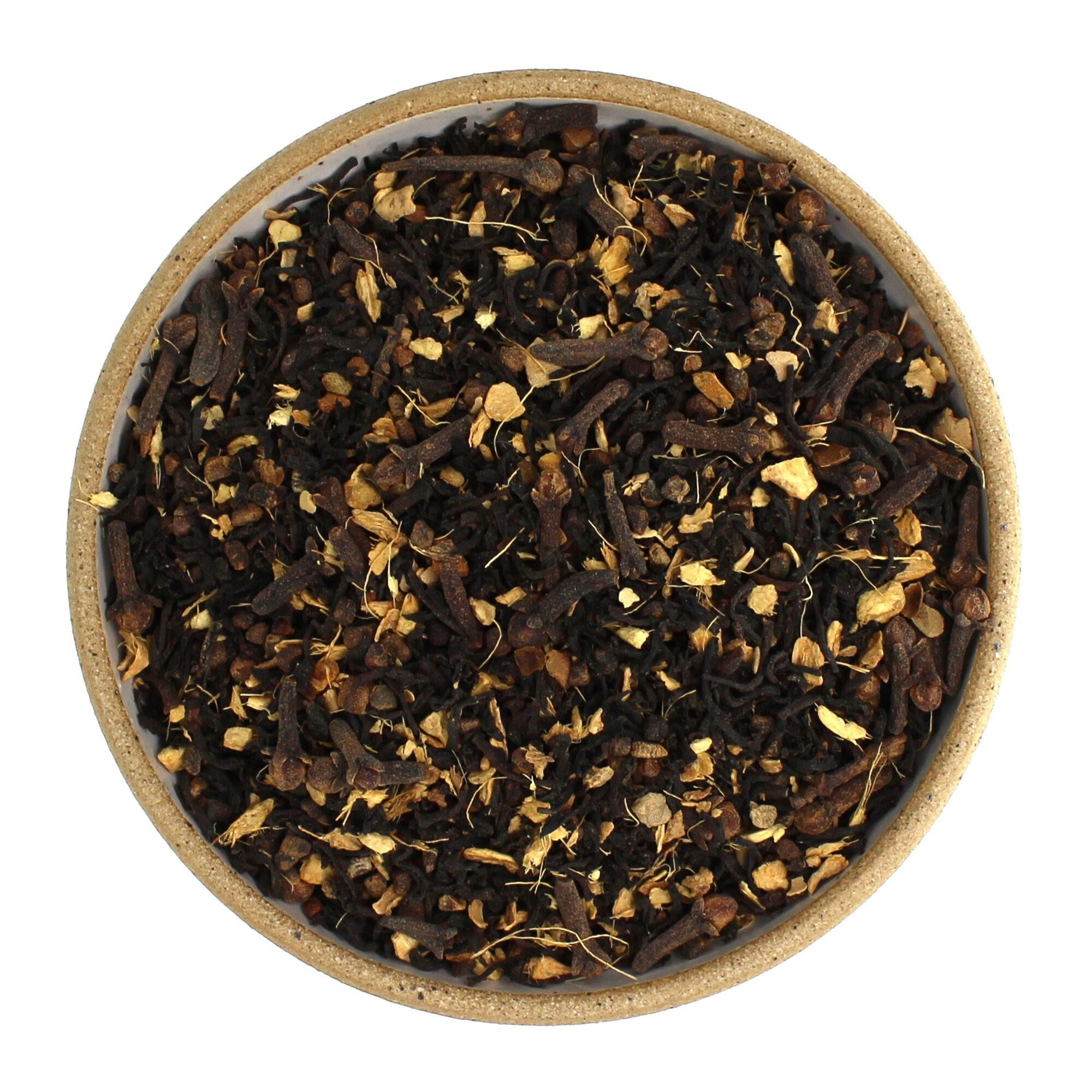 TASTING NOTES:
delicate ∙ juicy peach ∙ refreshing