SHINING THE SPOTLIGHT
⭐ ⭐ ⭐️
Viviana's Favorites + Tips and Tricks
This month we are shining the spotlight on Viviana, one of the SWEETEST tea slingers you'll meet! In the 8 months Viviana has been a part of the Ruidoso OBTC fam, she's found that she most enjoys getting to know the customers and walking them through a customized and personal process to find the perfect tea for them. She's a people person to say the least! Her kindness and easy-going personality brightens up the shop, and her positivity is comforting and contagious.
READ MORE ON VIV'S FAVORITE BLENDS
⬇︎⬇︎⬇︎
Bee Pollen Black has been Viviana's #1 since day 1! This blend is made with black tea, apple pieces, bee pollen, marigold flowers and is one of our top sellers in all locations! It is bold and sweet with vanilla birthday cake flavor and is energizing and rich in antioxidants.
Viv sips on this tea during the workday and at home while snuggled up with her fur baby, Winston. She loves the baked cake aroma of this blend and enjoys regularly to soothe her seasonal allergies. Immunity boosting bee pollen is great for building resistance against allergies!
Viv recommends serving Bee Pollen hot or iced, with a splash of oat milk and a dollop of our Wildflower honey. She sometimes even likes to sprinkle a little Vietnamese Cinnamon on top! To get a nice strong brew she also recommends steeping for 6-8 minutes. 😉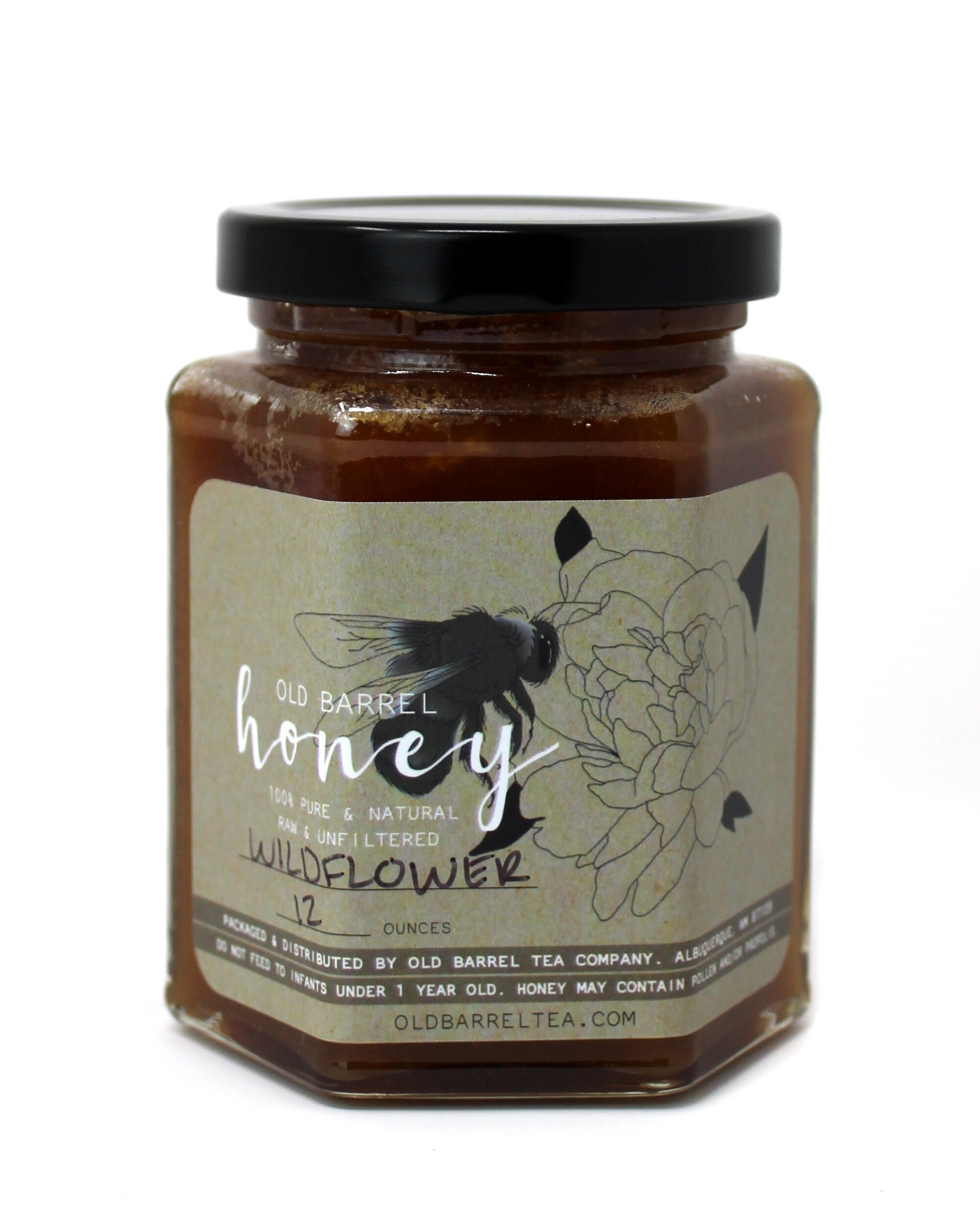 At Old Barrel Tea Co. we celebrate and nourish our health in all ways. We asked Viviana what her favorite way to practice self-care is and this is what she said:
"I love to burn a candle in my room, get all cozy with blankets and fluffy socks, and wind down for a little while by watching a movie or playing Animal Crossing."
3 OTHER TEAS VIVIANA RECOMMENDS:
creamy ∙ toasted coconut ∙ chocolate notes
Wild Strawberry & Vanilla Rooibos
strawberry rhubarb ∙ sweet vanilla ∙ slight nuttiness
comforting cinnamon ∙ roasted green chile ∙ shortbread
MIX IT UP WITH SOME OF OUR GOURMET SPICES + RECOMMENDED USES FROM VIV:
"PUT ON SLICED TOMATOES OR FRENCH FRIES!"
"SEASON POPCORN AND ANY TYPE OF MEAT."