SHINING THE SPOTLIGHT
⭐ ⭐ ⭐️
Kateri's Favorites + Tips and Tricks
OUR FEBRUARY EMPLOYEE FEATURE
This month we are shining the spotlight on our Golden, Colorado store manager, Kateri! Nestled in the high mountains of Colorado, our little Golden store is as cute and welcoming as can be. Kateri is an instant friend to anyone and loves interacting with guests, and building ongoing relationships with them. Finding the perfect tea for a customer and personalizing their experience is her favorite thing about her job!
Check out Kateri's favorite tea.
⬇︎⬇︎⬇︎
This is a full leaf Chinese milk oolong tea and has beautiful soft, floral and sweet notes to it. It is dairy free, but has a delicious creamy taste and texture to it. 
Kateri drinks Chinese Milk Oolong as a pick me up in the afternoon or during yoga.
Make this tea the way Kateri does!
⬇︎⬇︎⬇︎
Kateri recommends drinking this tea hot or iced and steeping for only 3-4 minutes in hot (not boiling) water, as the leaves are delicate! She loves to add a touch of our Sunflower Honey, but also enjoys preparing this blend with our Oak Honey and a tiny splash of coconut milk.
Love to experiment with spices? Here are Kateri's favorite spices and how she uses them.
⬇︎⬇︎⬇︎
Salt, onion, sugar, black pepper, allspice, thyme, cayenne, cinnamon, nutmeg, bay leaves, and green onion.
"I like to dry rub my chicken with this spice then wrap the chicken up in foil and throw it on the grill to slow cook with some onions. *Chefs Kiss*"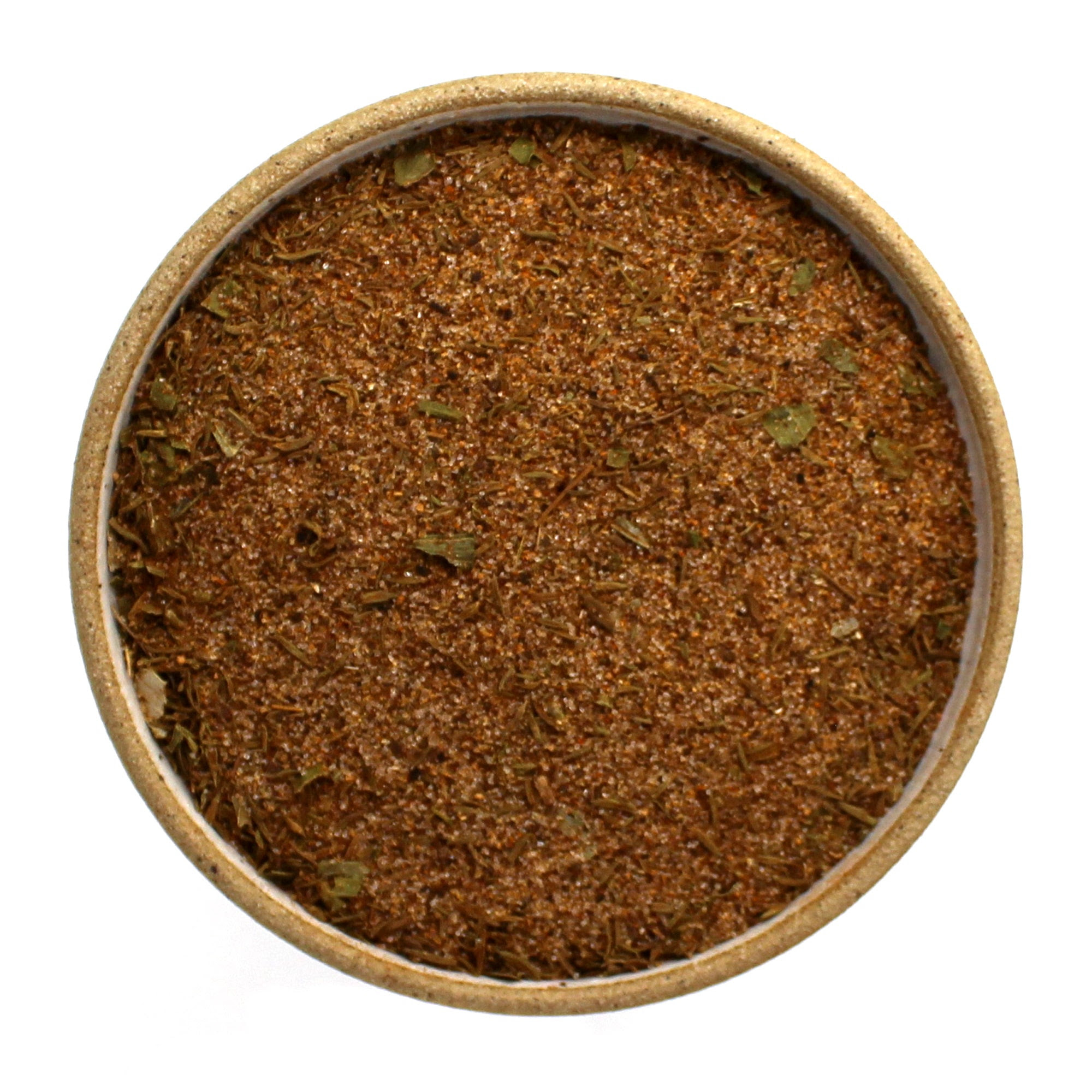 Made with carrots, onion, tomato, spinach, celery, bell peppers, turmeric, garlic, sea salt and parsley.
"My favorite way to use this spice is to mix 2 tsp. into 1/4 a cup of sour cream and then I cover my chicken in that and bake in the oven till fully cooked. Keeps the chicken nice and juicy! I usually will have it with a side of couscous."
Made with dried Italian black truffles and sea salt.
"My obsession right now is to marinate chopped up asparagus in a mix of the Oak Honey and Black Truffle Sea Salt, plus a little olive oil and then I throw it in the oven at 350 for 10 minutes. It's a perfect side for salmon or steak!"
Self-Care Inspo
⬇︎⬇︎⬇︎
We asked Kateri what her favorite way to practice self-care is and this is what she said:
"I love to drive up to the mountains and sit at this little hidden gem of a lake I found. In the summer I bring my paddle board out and sit on the water for hours. In the winter I like to snowshoe around the area."
3 OTHER TEAS KATERI RECOMMENDS: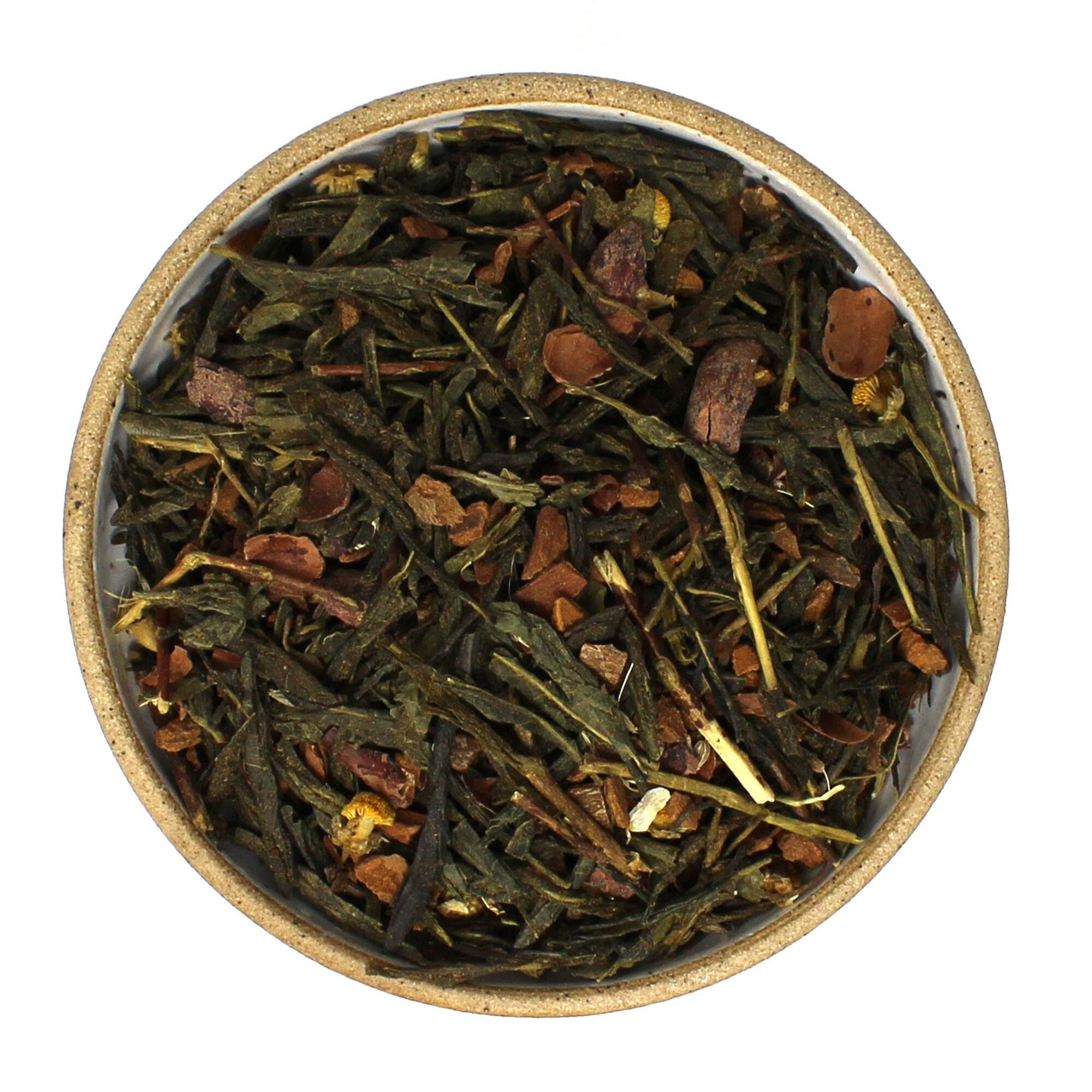 Kateri's Charitable Passion
⬇︎⬇︎⬇︎
In December 2021, Boulder, CO, suffered the most destructive wildfire in the state's history, nearly destroying 1,000 homes in Boulder county. Kateri would like to give the Boulder County Wildfire Fund a shout out to help bring awareness and support to the foundation to help those affected by the disaster.
Share the Boulder County Wildfire Fund website, or donate if you can.
Happy tea time friends!