SHINING THE SPOTLIGHT
⭐ ⭐ ⭐
Bailey's Favorites + Tips and Tricks️
OUR APRIL EMPLOYEE FEATURE
This month we are shining the spotlight on Bailey, one of OBTC's owners! Bailey has been here since day one, and has poured her heart into the creation of our little tea company. Her passion for wellness and her natural ability to think creatively has played a vital part in making the business what it is today. Bailey's favorite part about her job is that she gets to work with so many bright, health-oriented, and happy-natured people. We also feel the same way about working with her, because she lights up any room she enters and is an instant friend to everyone.
Check out Bailey's favorite tea.
⬇︎⬇︎⬇︎
This herbal tisane has a subtle citrus and bold mint flavor, and is as refreshing as can be! This blend naturally freshens breath, soothes many physical ailments, and calms the mind.
Bailey drinks this tea every night at bedtime to unwind the day. While she's sipping on it she loves to read, snuggle her dogs, and chat with her husband about the day!
Make this tea the way Bailey does!
⬇︎⬇︎⬇︎
Bailey recommends drinking this tea hot and prefers it not to be sweetened! Add 1-2 teaspoons of tea in 8 oz of hot water and steep for a full 10 minutes. Bailey is a believer in "bolder is better" when it comes to tea. 😉
Love to throw down in the kitchen?
Here are Bailey's favorite spices.
⬇︎⬇︎⬇︎
Bailey grew up on this spice since it is her mom's blend! She uses it on anything savory but she especially loves it for seasoning wild game meats like elk.
New Mexico All Purpose Seasoning
Bailey adds this spices to green chile stew, beans, enchiladas, guacamole, tacos, breakfast hashes and scrambles, and anything else that she feels needs a little spice.
Bailey loves cinnamon because of its health benefits so she uses it on almost anything sweet! She sprinkles it on oatmeal with berries, on yogurt with pecans, in fruit smoothies, and especially on any dessert-like tea!
Self-Care Inspo
⬇︎⬇︎⬇︎
We asked Bailey what her favorite way to practice self-care is, and this is what she said:
"I love to be outside! I work from behind a computer most days, so when I start to feel fatigued, I take a walk under the pines and it is so restorative for me. Getting a little sunshine on my face and moving helps boost my mood, soothes aches and pains, and helps me sleep more soundly (especially since I've been pregnant). I am a big fan of walking meetings to incorporate a little self-care into my work routine."
3 OTHER TEAS BAILEY RECOMMENDS:
"Serve this iced with Orange Blossom Honey and a bunch of fresh squeezed lemon! Especially if you love making tea lemonade!"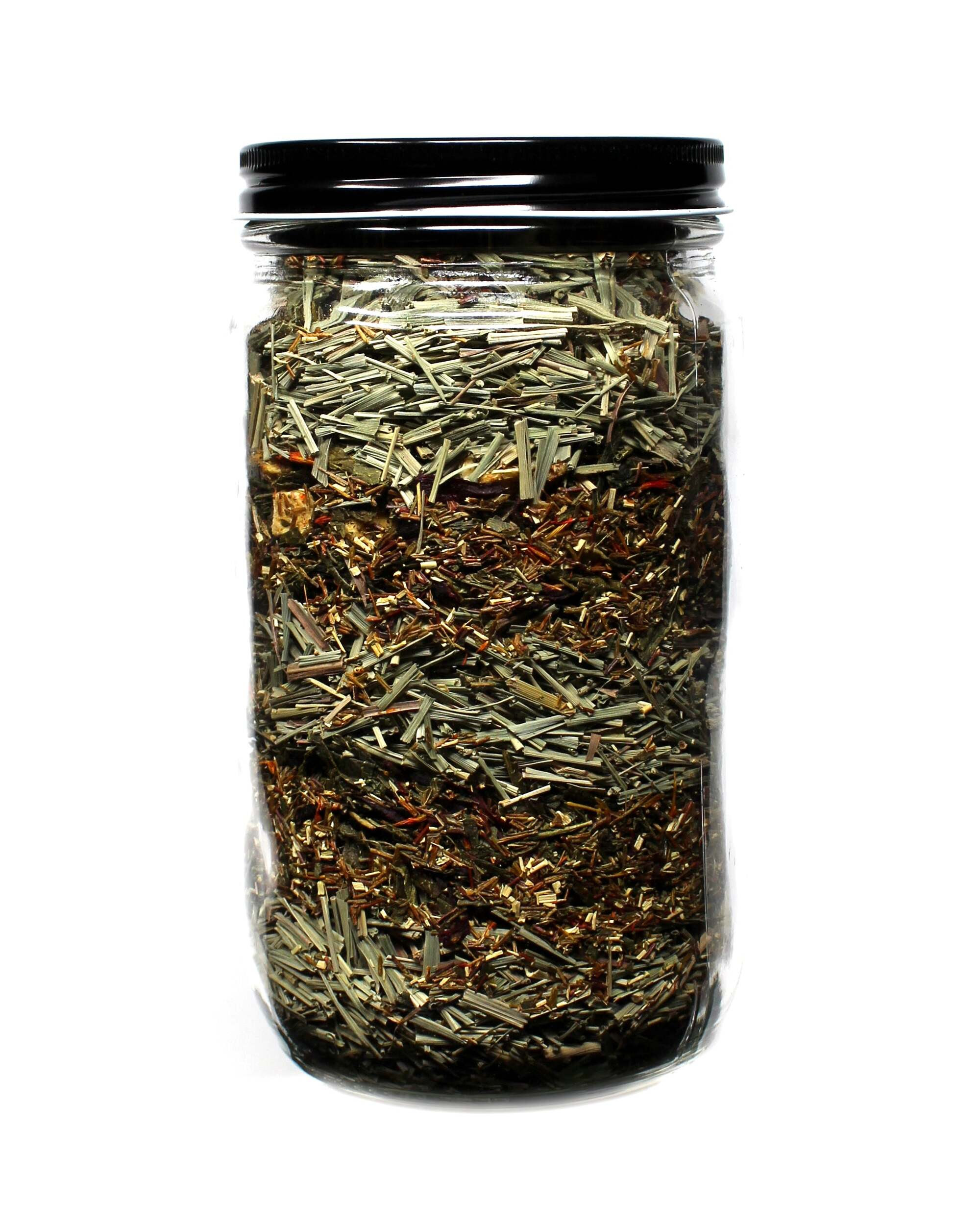 "Serve hot with Salt Cedar Honey, Vanilla Extract, and oat milk. Since I've been pregnant this has been my go to when I have a sweet tooth! It is simple yet decadent."
"Serve this tea iced with Cotton Honey and a dash of our Vanilla Extract."
Bailey's Charitable Passion
Bailey is passionate about the safety and welfare of shelter animals that need loving homes and would like to give a shout out to the local humane society in Ruidoso, New Mexico.
"I love my local animal shelter here in Ruidoso! Convincing my friends to adopt shelter pets is a hobby that has made all my friend's husbands like me 10% less." 😂
Give the Humane Society of Lincoln County a follow and like on their Instagram, or donate if you can.
Happy tea time friends!