orange cream popsicle
creamy  ∙ citrus ∙ vanilla
🍦 🍊 🍦 🍊 🍦
inspired by the dreamsicle.
There's no denying it, dreamsicles are a staple in the summer time sweet treat category. These bright and creamy-tangy treats bring us right back to childhood, so we made a blend inspired by them. The Orange Cream Popsicle tea blend is completely indulgent and tastes just like a dreamsicle from the ice cream truck!
While it tastes like an indulgent dessert, this blend improves focus and is rich in antioxidants that protect the body from damage. To be more exact, oolong contains epigallocatechin gallate, a catechin that prevents memory loss and cognitive decline!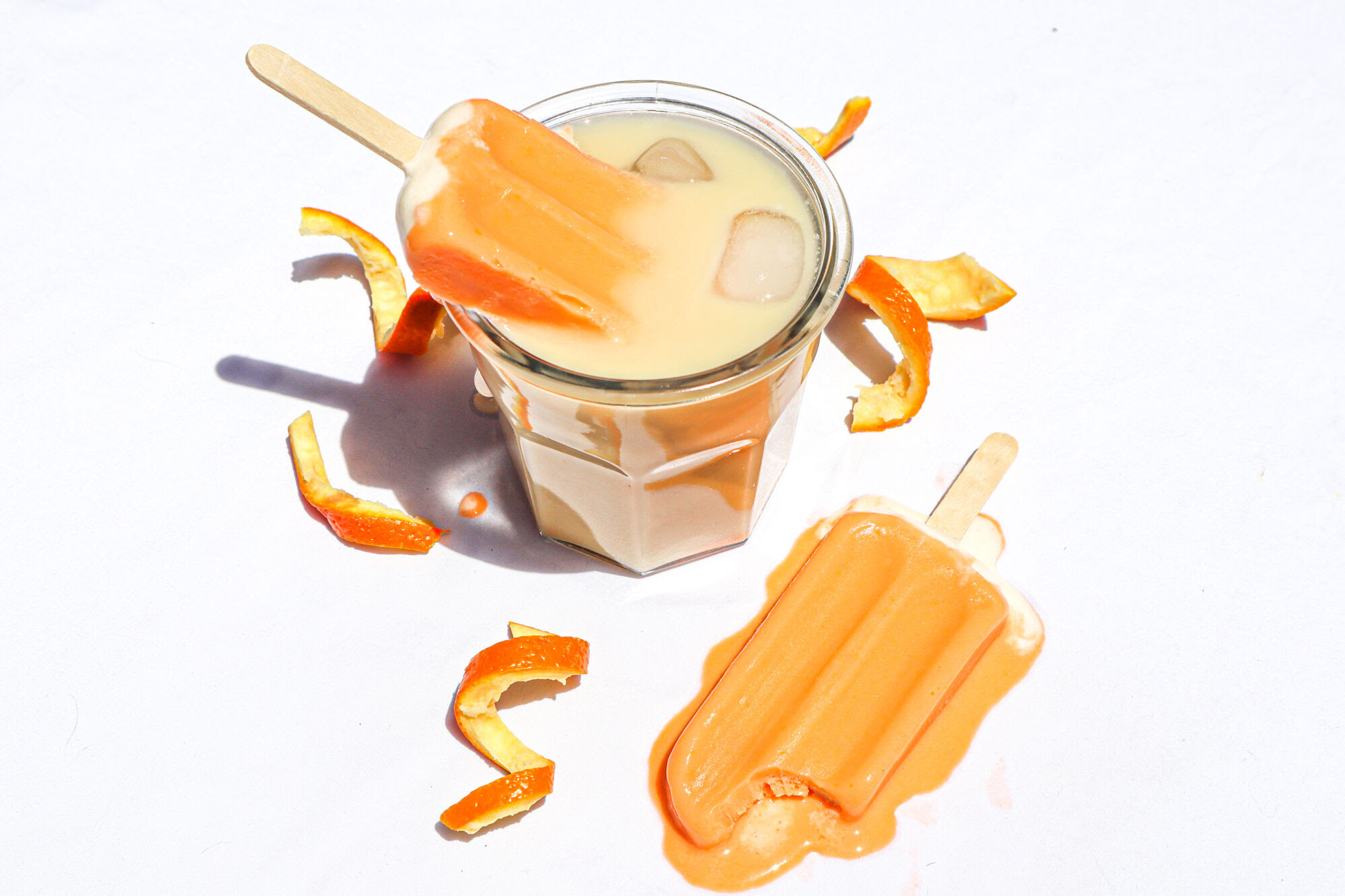 Made with oolong tea, orange peels, safflower, calendula petals and natural flavors.
STEEP:
Add 1-2 teaspoons in 8 oz of hot water for 3-5 minutes. This blend is lovely served hot or iced with a spoonful of honey and a dash of cream!
MORE SUMMERTIME TREAT TEAS FOR YOU