prefer caffeine free?
💕 we have you covered 💕
Naturally Caffeine Free Loose Leaf Tea Bundle
3 of our favorite naturally caffeine free herbal teas to soothe the body, calm the mind, and quench your thirst.
Hand crafted in Albuquerque, NM
Let's dive deeper into what's included:
TASTING NOTES:
creamy ∙ decadent ∙ naturally sweet
This blend is decadent, creamy, and rich with lavender flavor! It is a wholesome way to appease a sweet tooth, get a dose of antioxidants and promote wellness.
TASTING NOTES:
vibrant ∙ fruit-forward ∙ subtle tanginess
This blend is as vibrant and refreshing as a bowl of fresh berries! It is rich in vitamin C and antioxidants. This is a blend the whole family will love and makes a healthy alternative to juice.
TASTING NOTES:
vanilla sweetness ∙ subtle floral notes ∙ comforting
This blend is like a spa tea! It is refreshing with mint, uplifting with lemongrass, comforting with rooibos, and soothing with chamomile! Drink during the day to soothe the body and mind, or before bed to promote restful sleep and elevate wellness.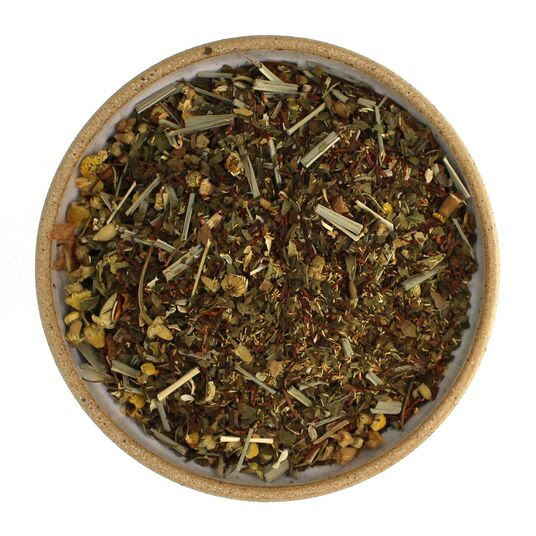 We love this infuser because… 
You're not restricted to a single serving of tea, it has fine enough grating to prevent even the finest tea from leaking into your cup and it is incredibly durable.
Check out these tinctures to add to your tea!