Celebrating 4 Years In Mesilla, New Mexico 🌵 
get the scoop on our story
🌵 customer favorites and more inside 🌵
SOUTHERN HOSPITALITY. IT'S WHAT WE DO
This week marks a special occasion for our little tea company - it's our 4 year anniversary of sipping (usually iced) tea down south in the warm, yet completely enchanting desert. When you walk into the Old Barrel Tea Co. in Mesilla you are pleasantly greeted with bursts of vibrant color - the thing that the Mesilla store is known for, as their community is rich in diversity, flavor and culture. 
Our team in Mesilla is composed of some of the most relatable, hospitable, and hard working people who are tea obsessed and always ready to make a new friend:
Morgan, Calista, Tiffany, Crystal, Kassandra, Sarah, Lindsey, Azalea, Maggie and Monic
THINKING ABOUT VISITING MESILLA?
☀️️ HERE'S THE SCOOP ☀️️
Mesilla is a small tourist-centric town located just outside of Las Cruces, New Mexico. Spending time is Mesilla is like walking through the Wild West 150 years ago. The buildings are made of thick adobe, chile ristras hang outside of almost every doorway, and the songs of mariachi bands echo through the plaza.
The rich history of the area is prevalent on every corner, as it was a hub in 1858 of the Butterfield Overland Trail, an important transportation corridor for the western migration and settlement of our country.
Start your day in Mesilla by visiting the actual courthouse that Billy The Kid escaped from after being sentenced to death and then head to Don Felix Cafe (right next door to Old Barrel) for a bite to eat. Unwind your afternoon with a custom brewed tea at our teashop and wine down at the NM Vintage Wines tasting room.
🤍 LOCAL BRANDS WE LOVE 🤍
OBTC understands the importance of supporting local creators, so we love to collaborate with those who offer something unique.  You can find many local unique treasures in our shop!  Here's a few of our favs in our Mesilla store: 👇👇
Tootsie's Dog CBD Chews
(@NMvintagemarket)
Beaver Cleaner Soaps & Body Products
(@beaver.cleaner)
🍯 CUSTOMER FAVORITES 🍯
The locals and visitors of Mesilla have spoken and their favorite thing at the Mesilla store is the local honey! Did you know that all of our honey is raw & unfiltered? This means the bees pollinate certain plants, which produces a type of honey unique in its flavor, texture and appearance! It also means that there are no additives or preservatives added to our honey-it is all 100% made by nature.
MESILLA OBTC'S MOST POPULAR TEAS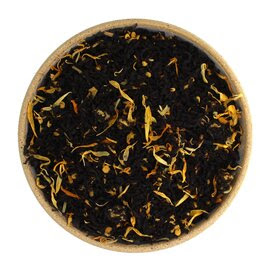 OUR MOTTO
We're a female run family business.
We drink tea and tisanes for breakfast, lunch, dinner and all the time in between.
We don't put our pinkies up while drinking tea.
We use honey in our tea, but we also use honey as medicine & for skin care.
We love to cook & we love to eat.
We're flavor obsessed & wellness oriented.
We are united by the hedonistic belief that wellness should be a pleasure.
Happy tea time friends!