Celebrating 3 Years In Durango, Colorado
 🌿 get the scoop on our story, customer favorites, and more inside 🌿
🌲🌲🌲
TEA TIME IN THE PINES
This Sunday marks a special occasion for our little tea company - it's our 3 year anniversary of sipping tea up in the pines in Durango, Colorado. This location was the first one established outside of New Mexico, and it's become a true gem to us and the locals. This vibrant and playful town welcomed us with open arms, and our passion for celebrating a healthy life full of flavor matched the quirky and happy mountain town perfectly. 
Today our team in Durango is composed of some of the most friendly, loving, and excited people who are passionate about living life to the fullest:
Brett, Elsa, Grace, Janae and Marissa. 
About The Location
Brett, who is the Durango location's manager, gave us the inside scoop on what makes this location unique, the awesome staff, and products to look out for in our fresh and lively mountain town shop.
Durango is a small city in southwestern Colorado, near the New Mexico border. Durango is know for many, things like massive mountains, unbeatable skiing, historic railroads, and is an adventure wonderland. When you walk into the Old Barrel Tea Co. in Durango, you feel instantly intrigued by all the beautiful, warm colors, the calming aroma, and the friendly staff. 
Durango's team continue educating themselves on all things tea, so that they are able to share their knowledge with customers. Their locals come in often for their tea fix and to see what's new, and this relationship with them is a big reason why this location has been so successful. 
CUSTOMER FAVORITES
The people of Durango have spoken. Their favorite thing at the Durango store is tea refills! Did you know you can bring your empty tea tin or mason jar to any of the locations and get 10% off a refill of any tea of your choice?
LOCAL BRANDS WE LOVE
OBTC understands the importance of supporting local creators, so we love to collaborate with those who offer something unique and we carry their products in our own stores! In the Durango store, you will come across a few of our favs: La Plata Lavender, a local lavender product creating company and The Macrame Shop, a local weaving company. Follow them on Insta or Facebook!
@laplatalavender 
OBTC DURANGO'S MOST POPULAR TEAS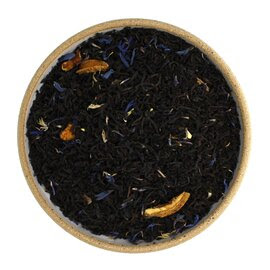 OUR MOTTO
We're a female run, family business.
We drink tea and tisanes for breakfast, lunch, dinner and all the time in between.
We don't put our pinkies up while drinking tea.
We use honey in our tea, but we also use honey as medicine & for skin care.
We love to cook & we love to eat.
We're flavor obsessed & wellness oriented.
We are united by the hedonistic belief that wellness should be a pleasure.
Happy tea time friends!