blood orange & bourbon
with raw & unfiltered mesquite honey
🥃 🥃 🥃
This tea cocktail is bright with zesty orange, hibiscus and rose hips from Blood Orange Tea, and is decadent with woody/caramel flavors from Bourbon Brew.  
Blood Orange & Bourbon is a delicious mocktail as it doesn't actually contain any ✨ spirit ✨, but you can certainly amp this tea blend up with your favorite bourbon to create a perfect spin on an Old Fashioned! Sweeten the tea cocktail with our floral Mesquite Honey and garnish with an orange peel.
TASTING NOTES:
tangy citrus · sweet with vanilla · butterscotch · oak
The zingy citrus notes in the Blood Orange are jubilant and bold and compliment all the best parts of our butterscotch-y smooth Bourbon Brew.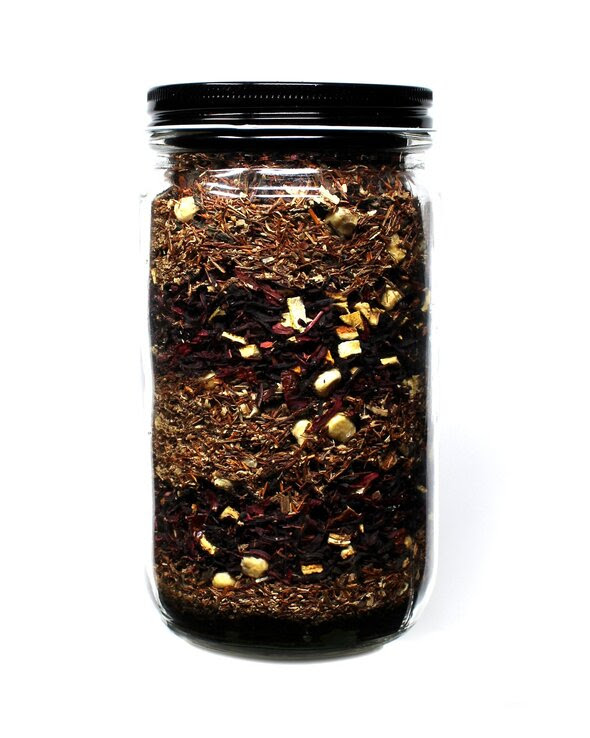 INGREDIENTS
INSTRUCTIONS
Boil 8 oz of water and steep

 

Blood Orange & Bourbon

 

for 10 minutes. Add

 

Mesquite Honey

 

to tea while the brew is still warm. Let cool in fridge.
Pour tea mixture in glass over a large cube of ice and garnish with an orange peel.

 
THE TOOLS YOU NEED TO GET STARTED: