BELIZEAN SORREL GUAYUSA
tangy ∙ rich ∙ subtle cinnamon ∙ vibrant
🌺 🌺 🌺
IN A NUTSHELL:
This blend is bold, tangy and sweet with a subtle cinnamon kick! It is antioxidant-rich, energizing and promotes digestion and metabolism. Guayusa is grown in a "chacra", which is essentially a forest garden that resides in this tropical region where there are no fertilizers or chemicals used. In Ecuador, Guayusa is a vital part of the the native Kichwa people's culture and history. 
This high-caffeine blend captures the essence of breathing in a warm breath of tropical ocean air and being immersed in natural aromas of coconut and hibiscus brought in by the sea breeze. Close your eyes while sipping, and you are instantly lounging on a beach, toes in the warm sand, feeling energized, yet relaxed.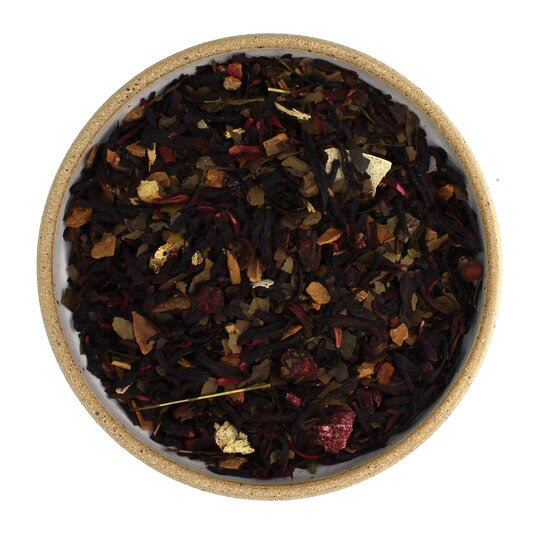 INGREDIENTS:
dried guayusa leaves, hibiscus, schisandra berries, cinnamon bark, coconut slivers, beet powder, licorice root, and natural flavors
BREW TIPS:
This blend is best served iced with a generous spoonful of honey! 🍯 Add 1-2 teaspoons in 8 oz of hot water for 5-10 minutes.
🌿 THE HEALTH BENEFITS 🌿
∙ get antioxidants ∙
∙ boost energy ∙
∙ stimulate digestion and metabolism ∙
∙ detoxify organs ∙
∙ support brain health ∙
∙ boost mental alertness and mood ∙
SHOP MORE CAFFEINATED ENERGIZING BLENDS: