🍃 green tea 🍃
Improves Brain Function. Boosts Metabolism. Antioxidant Rich.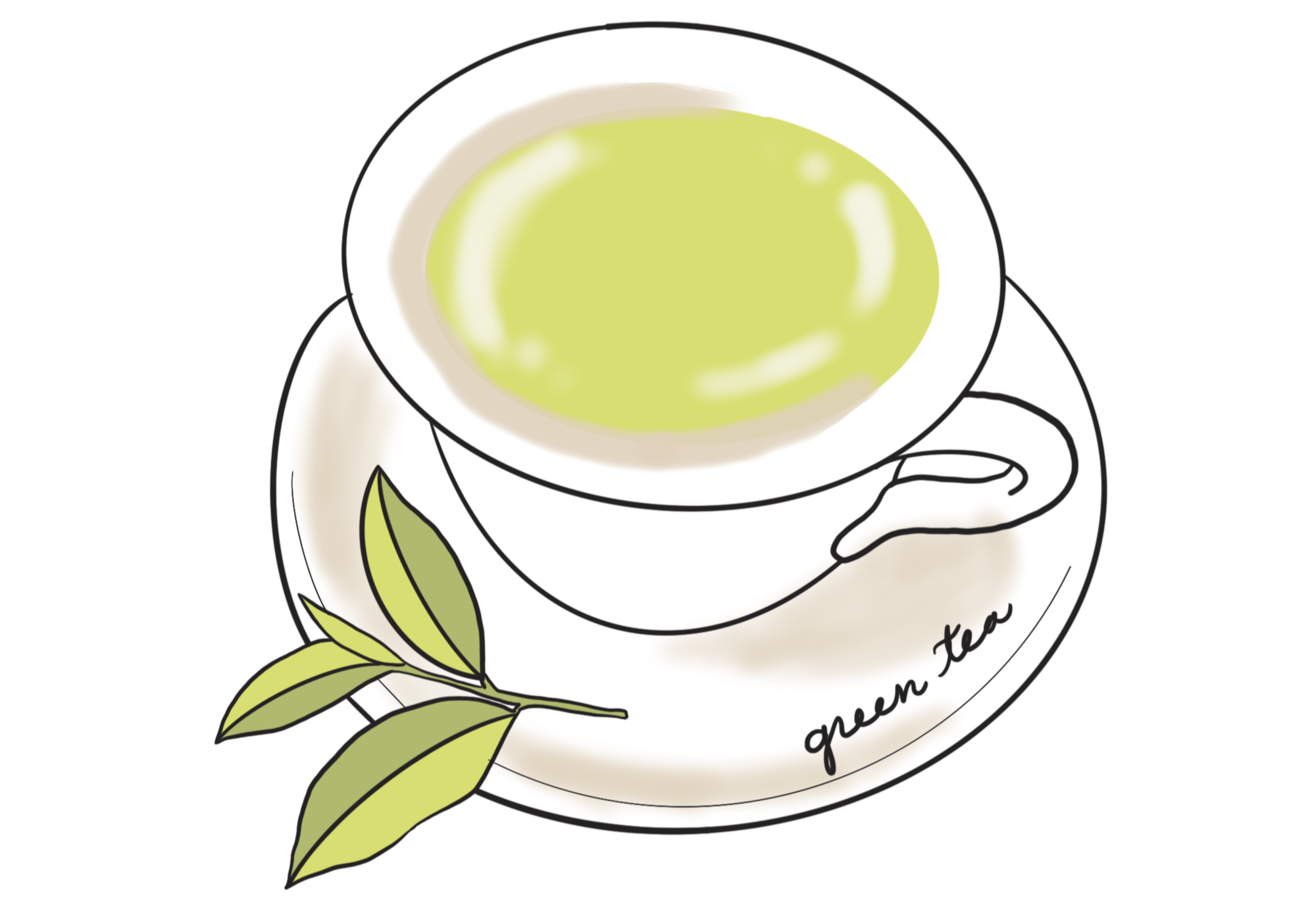 Why is green tea considered a superfood?
For thousands of years, green tea has been a staple in a health-centered diet. Green tea can aid in oral health, metabolism, cardiovascular health and even depression. One of the main reasons for all of green tea's amazing health benefits is because it contains a powerful catechin called EGCG, which is a natural antioxidant that helps prevent cell damage and can reduce the formation of free radicals in the body, which contribute to diseases like cancer, asthma, diabetes and dementia.
READ MORE ON THE HEALTH PROPERTIES OF GREEN TEA + WHEN TO DRINK GREEN TEA
⬇
Green tea contains the amino acid L-theanine, which can work synergistically with caffeine to improve brain function. This unique combination energizes the mind while inducing a calming effect.
Some controlled studies show that green tea may cause mild reductions in blood sugar levels. It may also lower the risk of type 2 diabetes.
The bioactive compounds in green tea can have various protective effects on the brain. They may reduce the risk of dementia.
To gain the best antioxidant powers of green tea, it is best to drink about 3 cups per day and in between meals. Drinking a cup of green tea an hour before exercise also helps boost the body's metabolism and enhances your laser focus so you don't fall off the treadmill! 😎
ANTIOXIDANT RICH GREEN TEA BLENDS:
The taste of green tea is grassy, vegetal, herbaceous and delicate! Because of its delicacy, it should not be steeped in overly hot water in order to prevent a bitter taste. We recommend adding 1 - 2 teaspoons of green tea per 8 oz of hot water (165℉ to 180℉) for 2 - 3 minutes.