chamomile
Anxiety Soothing & Digestion Boosting
The plant's physician.
In olden days, chamomile was known as the plant's physician because people thought that by placing chamomile next to a sickly plant, 90% of the time the plant would recover! Chamomile rightly gets the nickname because it has been used for thousands of years to treat everything from loss of appetite to irregular periods to bronchitis. Today we regard chamomile for its calming abilities to soothe anxiety and tension and it makes for a great bedtime tea.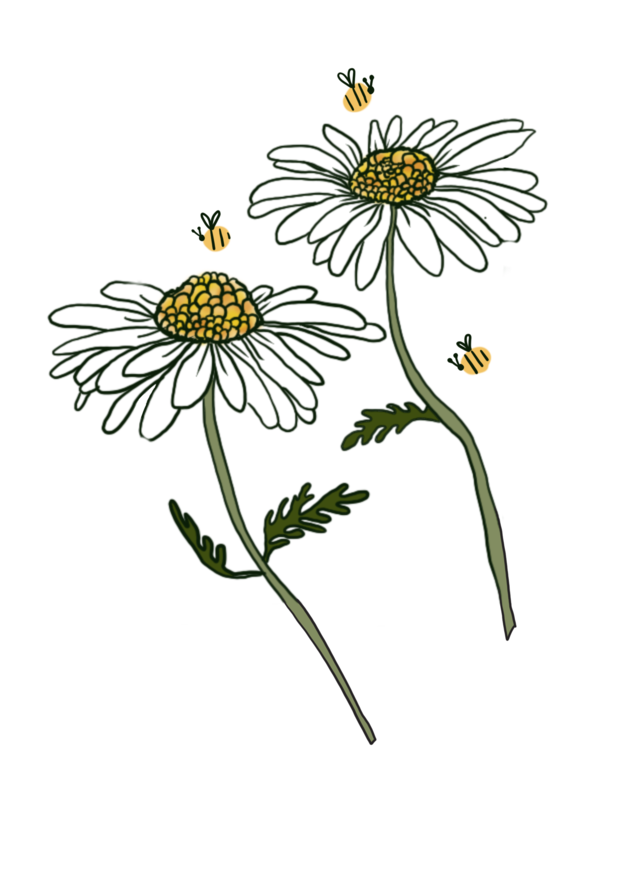 Chamomile tea may protect against diarrhea, stomach ulcers, nausea and gas, likely due to its anti-inflammatory effects.
Chamomile contains antioxidants that may promote sleepiness, and drinking chamomile tea has been shown to improve overall sleep quality.
Chamomile tea contains the antioxidant apigenin, which may help lower inflammation and reduce the risk of several types of cancer.
WHICH CHAMOMILE TEA CATCHES YOUR EYE?
🌼 🌼 🌼