Honey: Nature's Cure All
the most delicious remedy
made with love, by the bees
🐝 🐝 🐝
Raw and unfiltered honey can be used as an ingredient in the kitchen, but you can also store it in your medicine cabinet. Honey has many great health benefits, like alleviating seasonal allergies, aiding in digestion, boosting the immune system. and promoting cardiovascular health.
Honey is also a phytonutrient powerhouse! Phytonutrients are compounds found in plants that help protect the plant from harm, and they can also protect the human body.
⬇⬇⬇
This might sound weird but...
Honey naturally produces hydrogen peroxide, which is why honey is so commonly used for topical skin care and for dressing minor wounds. This might also explain honey's anti-cancer effects - hydrogen peroxide is oxygenating, which kills cancer cells.
Try adding raw & unfiltered honey to your tea, oats, smoothies and yogurt... or eat it by the spoonful!
Take the honey tour.
⬇⬇⬇
buttery & creamy with a subtle tanginess
This honey pairs well with decadent rooibos blends and oatmeal.
light, woodsy & earthy
Perfect for complex and earthy pu erh or black tea blends.
floral, delicate & creamy
Delicate enough for any tea and lovely spread on toast or on muffins.
notes of chicory & fresh walnut
Delicious with dessert-like blends or served on a charcuterie board.
vibrant, fruit-forward & silky
A well-rounded and versatile honey option to brighten any blend, especially fruit-forward iced tea blends.
notes of malted beer, hickory & citrus
Enjoy with tea or use culinarily for glazing and barbecuing meats.
floral & toasted with notes of plum
Great on breakfast foods like toast, waffles, and oatmeal.
decadent with notes of caramel & maple syrup
The perfect honey to sweeten dark teas like pu erh, black, and oolongs, or to use for baking.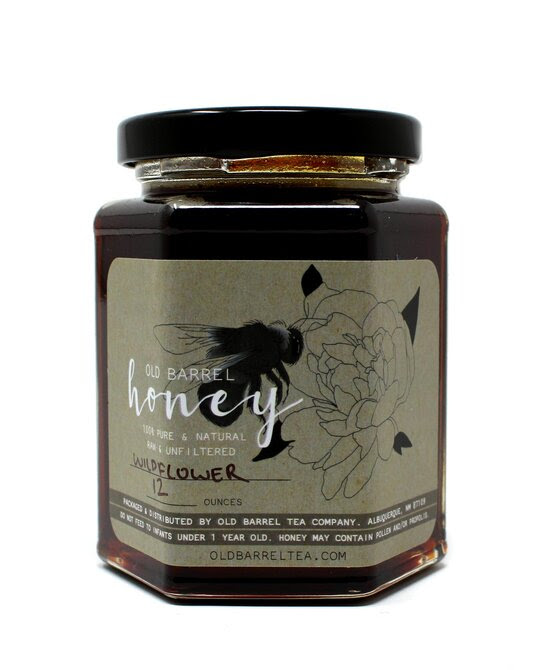 We hope your day is sweet! 🍯 💛